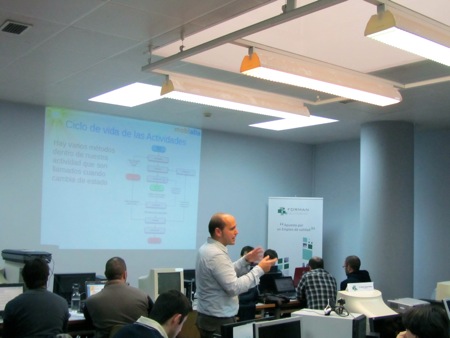 This week I was speaking at LabAndroid, a spanish initiative about Android devices, apps and development.
I developed a special app for this event called "Wikiplaces" and I made the code avaiable as open source on Google Code.
This app shows on a map or on a list places from Wikipedia near your location. I tried to include on it small code snippets for common things like styles on layouts, obtaining location, launching Google Maps Navigation, etc.
---